Welcome to the Wayang.
We are currently editing over 16 articles, and you can help
Be warned that the wiki is filled with SPOILERS about the Wayang Culture, and some of spin-off. Because some of writer have different perspective about the story.
We are the Wayang, the community encyclopedia about Wayang. We love the Wayang Culture. Also we wish to inform everyone else. Our goal: To become the best and dependendt Wayang information site out there! AND I BELIEVE IT!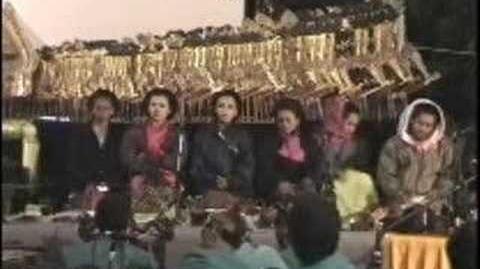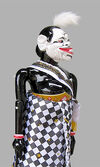 Wayang or Wajang (old Dialect) or Shadow Pupet is an Indonesian word for theater usil doll with use of shadow. When the term is used to refer to kinds of puppet theater, sometimes the puppet itself is referred to as wayang. Performances of shadow puppet theater are accompanied by gamelan in Java, and by "gender wayang" in Bali.
UNESCO designated Wayang Kulit, a shadow puppet theater and the best known of the Indonesian wayang, as a Masterpiece of Oral and Intangible Heritage of Humanity on 7 November 2003. In return of the acknowledgment, UNESCO demanded Indonesia to preserve their heritage
Wayang Category
While these carefully handcrafted puppets vary in size, shape and style, two principal types prevail:
the three-dimensional wooden puppet (wayang klitik or golèk)
the flat leather shadow puppet (wayang kulit) projected in front of a screen lit from behind.
ref: Unesco site
Wayang from Type
Wayang Purwa

Wayang Madya

Wayang Gedog

Wayang Dupara

Wayang Wahyu

Wayang Suluh

Wayang Kancil

Wayang Calonarang

Wayang Krucil

Wayang Ajen

Wayang Sasak

Wayang Sadat

Wayang Parwa
Wayang Golek

/

Wayang Thengul

(

Bojonegoro

)

Wayang Menak

Wayang Papak

/

Wayang Cepak

Wayang Klithik
Wayang Orang

. Wayang using person to perform

Wayang Gung

(South Kalimantan)

Wayang Topeng

(same as Wayang Orang using mask in South Kalimantan)

Wayang Suket
Wayang Gung

Wayang Timplong

Wayang Arya

Wayang Potehi

Wayang Gambuh

Wayang Parwa

Wayang Cupak
Wayang from origin
Languages Wayang use not only Java, other languages like bahasa Melayu Lokal, bahasa Betawi, bahasa Palembang dan bahasa Banjar also use.
Wayang Jawa Yogyakarta
Wayang Jawa Surakarta

Wayang Kulit Gagrag Banyumasan

Wayang Bali
Wayang Sasak (NTB)

Wayang Kulit Banjar

(Kalimantan Selatan)
Wayang Palembang (Sumatera Selatan)
Wayang Betawi (Jakarta)
Wayang Cirebon (Jawa Barat)
Wayang Madura (Madura)

Wayang Siam

(Kelantan, Malaysia)
Announcement
Last Edit

more announcements...



Recomended Site